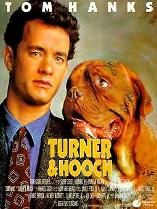 Welcome to the Dogue de Bordeaux Club of Australia!
UPDATED: 14th December 2015
Dogue de Bordeaux feature
Sydney Kennel Club - Dogs NSW, Luddenham Road, Orchard Hills
Fri 29th to Sun 31st July 2016
Saturday 30th July - Judge: Mr Luis Pinto Teixiera
Dogue de Bordeaux specialist who has judged at multiple DDB club matches including the French clubmatch.
The Utility Group for the 3 days:
Friday - Niksa Lemo from Croatia
Saturday - Luis Pinto Teixiera from Portugal
Sunday - Miroslav Zidar from Slovenia.
Breed specialist, Mr Bas Bosch (Netherlands) judged a breed feature in Sydney in April 2011.
See dedicated Bas Bosch page for results and photos.
"Guardians of the Breed"
Some of the longest standing and knowledgeable kennels in the breed have joined together to launch this club.
Our aim is education and protection of the breed.
By way of ethical breeding through correct type and structure, health and the responsible selling of puppies.
Our website will feature breed information, a Code of Ethics to which we all follow, minimum health requirements, examples of correct type and structure, responsible breeding and sale practices, important updates in regard to the breed standard and health requirements, a special Judges Education area, show results, news and more.
We have the experience and knowledge to back up our organisation.
Some of our members include:
Veterinarians

Judges

Multiple attendees to the French Clubmatch and other European shows

Best in Group and Best in Show winners

Multiple Royal Show Best of Breed and Challenge winners

Rescue Co-ordinator and Fundraiser

Developers of the Dogue Education and Rescue site

Australian correspondent for the World of the Dogue de Bordeaux books

Australian contributor to Modern Molosser magazine

Organisers of the Bas Bosch breed lecture in 2008
Please enjoy your visit !
ONLY THOSE WHO ARE OFFICIAL MEMBERS OF THE DOGUE CLUB ARE LISTED ON OUR MEMBERS PAGE. IF SOMEONE CLAIMS TO BE A MEMBER EITHER VERBALLY ON ELSEWHERE ON THE INTERNET, PLEASE CHECK OUR MEMBERS PAGE FOR CONFIRMATION.
DOGUE DE BORDEAUX RESCUE
If you need help or advice on rehoming your dogue, or you would like to be added to our waiting list for rescues, please visit the rescue website for all the details.
www.ddbrescue.com
For urgent assistance, please phone Jo: 0412 119 688
196075 Visitors